Do you want to know, what are processes that are required to download the Ns2 files mainly for windows 7? If yes! Then, take a look at this article.
Download Cygwin
         To download Ns2 in windows, we need to download and install Cygwin. For that, we have to download Cygwin from following link https://www.cygwin.com/setup.exe. And then run the downloaded setup.exe which is highlighted in the following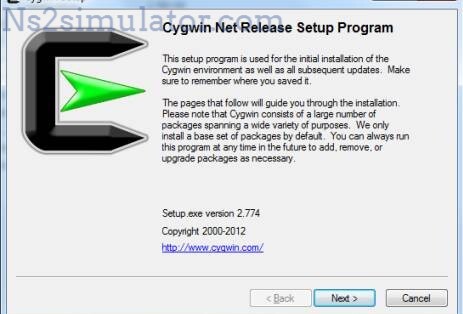 In addition, we have to install the downloaded Cygwin through the below mentioned list of packages.
perl
patch
make
gnuplot
gcc-g++
gcc
Download Ns2 for Windows 7
        Following that, we have to download the packages based on network simulator 2 for Windows 7 using following URL.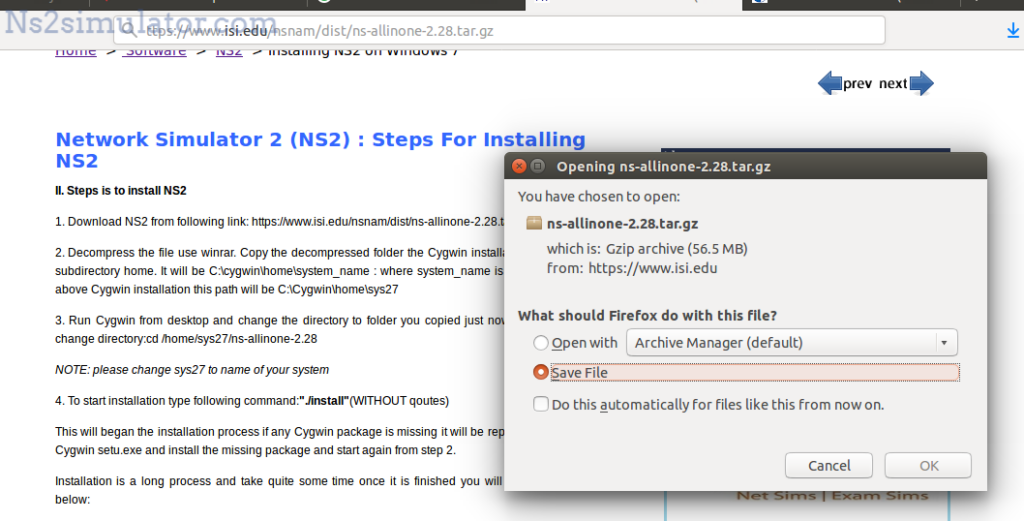 While completing the downloading process, we have to decompress the file use winrar and copy the decompressed folder and paste into the Cygwin installation directory under the subdirectory home as,
C:\cygwin\home\system_name
          If you have any complications while downloading the Ns2 file, then just ring us and our team of research helpers will clarify all your queries.